MEET MY CLIENT YVONNE RADLEY!
I hit it straight off with Yvonne. We met in the departure lounge of Heathrow Airport waiting for a flight to San Diego for Social Media Marketing World in March this year. I'd been there waiting around for a couple of hours with some of the other delegates and Yvonne breezed in fashionably late having been brought by her "usual private driver, who had brought her the scenic route" to avoid some heavy traffic. I quickly found out about Yvonne's PR background and we didn't stop chattering for the rest of the trip.
Months later Yvonne was in touch to let me know that she was putting together her annual overseas retreat, and she would love to offer my headshot service to her delegates as well as get some retreat photography. As the majority of them are in the Fitness and Wellness world, she thought that they would benefit from some sunshine-filled headshots with the luxurious backgrounds Marbella had to offer.
As you can see, Yvonne rocks the selfie. She really wanted to capture some next level headshots with me but to her own bespoke specification.
THE BESPOKE PLANNING
Given Yvonne has such a varied career in both the media and then the fitness world, she had a very defined brief for both her headshots and then the types of headshots she wanted to have available for her retreat delegates. There was simply no other way to go with this than my Bespoke Service.
Yvonne knows her branding, she educates her Big Me Up members on how to hone and develop their branding, so she was precise and clear about how she wanted to shoot together when we got out to Spain.
YVONNE'S RETREAT PHOTOGRAPHY WISH-LIST
Having a good understanding of Yvonne and Big Me Up Media gave me a good grounding in how she wanted to be perceived in her headshots in a wider context. What was really interesting to discover however were these key factors when we got into planning her bespoke headshots shoot and retreat photography:
The Dream Life Academy is what Yvonne teaches. She, therefore, lives it, we needed to show it through the headshots.
Laptops are so 2015 baby. Yvonne does 80-90% of her work purely on mobile.
Love it When A Plan Comes Together. Yvonne lives and breathes this mantra.
YVONNE'S BESPOKE SHOOT
I touched down in Spain, checked into my hotel and then headed straight out and into Yvonne's shoot. We'd planned to cover quite a lot of ground (using Google Maps during our ZOOM consult) to capture some mixed backgrounds and looks, before losing the natural daylight.
ON THE BEACH
After catch-up hugs and a really quick drink, we headed out on the sandy boardwalk to get our opening shots. Yvonne's sister Leanne was with us and under strict instructions to capture the shoot as it unfolded as an Instagram Story.
What I love about this headshot is that it clearly hits that international dream life aspiration factor. This was later going to be a key part of the retreat photography we'd create.
Yvonne has told me that this is her most favourite shot of the whole session. So many people have told her that this is exactly as they see her, laughing and chatting on the phone, all over the place.
INSIDE THE DON PEPE RESORT FOR RETREAT PHOTOGRAPHY
The Gran Melia Don Pepe Resort was where Yvonne hosted this year's Big Me Up Media Retreat from. Huge thanks to them for being so welcoming to me whilst shooting Yvonne and the rest of my sessions on this retreat. I hope to be back there for some major luxurious chilling sometime soon.
I loved this shade of green in Yvonne's Warehouse dress. When I came across the tropical leafy spot, we just had to shoot in it.
Here is a quick Behind The Scenes shot of Leanne working the comb, the Instagram Stories, AND my reflector at the same time. We love you, Leanne!
MARBELLA OLD TOWN
I fell in love with the tiny cobbles and narrowest streets of the Old Town the minute I arrived and checked in. With a final outfit change and quick taxi ride across town we were exploring our final location together, as the last of the daylight was upon us.
I love the more deep and wistful element that this set of headshots has to them. All given with the colour palette and that daylight. Romance aside though, I simply MUST share the story behind this last behind the scenes shot.
As the three of us were marching around the streets of Marbella (at quite a pace because the light was escaping us). I kept declaring "Oh look at this door" or "Ooooo look at that shade of blue…green." And on and on. Leanne then said she noticed an impressive wooden door around the corner. So, I ran off to take a better look and wanted to photograph it immediately. I then went to get both Yvonne and Leanne to capture the set of images.
First Leanne thought she could hear people inside the property, and then Yvonne thought she could hear someone indoors. We all then became convinced we might get into trouble from the wolf who lived inside. Cue lots of whispered hysterics. I've never given so much photographic direction in mime before. Hugely fun.
By the way, if you ever read this blog, and you do live in this house, are you a wolf?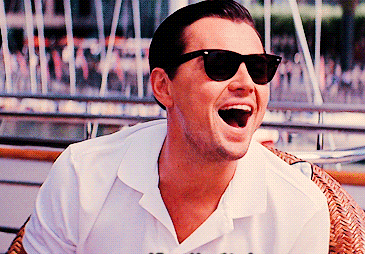 I'm just the reading @yvonneradley Bespoke blog and now I want to shoot with @laurapcreative
Click To Tweet
YVONNE'S EDIT
Yvonne had an incredibly clear and unique brief for me to work to on her edit. In typical Public Relations style, she had planned out the phases of the release of images. So, for this edit, it was crucial that I work in line with her key timings for this release.
THE RETOUCH
As mentioned here in Yvonne's Video testimonial, she had a new round of branding work coming for Big Me Up Media. So that I could ensure the colour palette she had in her mind's eye met the one she was describing and was being communicated (through the air-waves) and into my mind's eye was the same. She had her graphics team send over her hex codes. This meant that I could marry up all my colour calibration work in retouching to ensure that colours would be complimentary when images met branding messages.
Yvonne does a LOT of work around communication, but even more below the surface work in subliminal messaging. Take a scroll in her Instagram feed and decide what your mood is after 3-4 minutes.
It was crucial that my headshots work was complimentary to her clever work on branding in this vein.
SEE EVEN MORE FROM SHOOT DAY
Why not watch the Instagram Story from this shoot?
WHAT BOUT YOU?
If your mind has been blown to smithereens over this session, and you would like a slice for yourself, you need to know where to go next.
MORE INSPIRATION
You can head directly to the Headshots Gallery to see more of my Headshots clients results and get ideas for how you would like to shoot with me for yourself.
DOWNLOAD THE GUIDE
If you are a details kind of person, you need to know how my different services work. This is the guide you will need to download for all that jazz.