MEET MY CLIENT CERYN ROWNTREE!
Ceryn and I go quite a way back! We first met in 2014 when I still worked from my city-centre photographer studio. I'd just started my pinup journey and she was one of my favourite pinup clients. Ceryn wrote me an incredible psychic angel letter BEFORE we met. I still have it now, and it still to this day bowls me over when I re-read it. This time we got to shooting some woodland headshots.
Ceryn got back in touch with me recently to update me on her Empowerment Coaching Business. Ceryn works with clients from all over the world to mentor and coaches them with a focus on empowerment. With her witchy groundings, she has a lightning personal brand, and I was filled with so many ideas instantly for our shoot together.
THE SCH-WHAM PLANNING
It was great to catch up with Ceryn. Over a couple of great catch up's I took my usual scrawled style notes. I NEVER share these with you, out of my self-consciousness about neatness, but on this occasion, I'm going to bare all. This is officially how it all pours out onto a page for me from the very beginning.
Ceryn and I then began to build a Pinterest board together over a couple of months.  If we saw or felt something the mutual understanding was we'd add it into the mood-board and then review together at a later date.  During this time I cannot tell you how weird things got.  I WAS BOMBARDED WITH FEATHERS!!!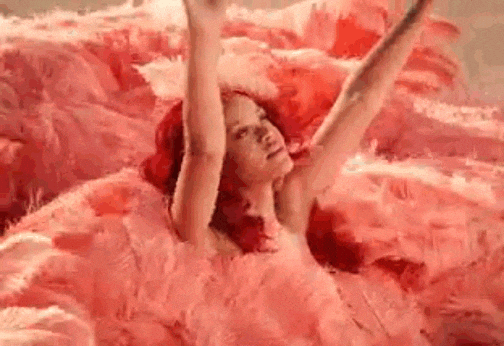 I'd see feathers in my path on the street.
Feathers would fall from the sky as I was on the phone chatting to other people.
I'd be walking behind someone on the street and then notice at a second glance that they had a feather tattoo on their leg, neck or shoulder.
It was feather fun madness. All around!
ON THE TEAM THIS TIME
STYLE
Nichola English – AKA The Wardrobe Provocateur joined the team for Ceryn's shoot this time around. Nichola added a serious slice of Boho to the mood board that gave a great rounded feel to the session. See if you can see these influences in the outfits.
HAIR & MAKE UP
Marie from ND Make-Up joined the team for Ceryn's shoot. Marie is no stranger to me really challenging her on-the-fly skills as an artist. If you can create the perfect hair and makeup in the middle of blustery freezing woods then let's face it…… you are a PRO!
VENUE
Ceryn had her mind firmly set on her venue from the very early stage of our planning of the shoot. It had to be Northumberlandia. There was no way it was NOT going to be Northumberlandia.
Huge thanks and love going out the UK Woodland Trust team for their help in my location scouting work on this shoot. Further thanks going out to Matthew at the site itself.
CERYN'S WOODLAND HEADSHOTS WISH-LIST
From the chat-based consultancy that I did with Ceryn, a clear wish-list developed that included some very key factors. I knew that it was crucial to involve and include the following in the shoot:
The notion of beginning and the dawn of a new day was clear to me and Ceryn over our time of talking together.
Capturing the essence of this light and the power it has would fit beautifully with this time in Ceryn's business and her brand overall.
The mighty Kali. Ceryn's dog Kali is key. She had to be there if only for a small part of the day. Thus transportation and handling of Kali was also to be considered.
Authenticity and Truth. Ceryn felt so strongly about this. Many of my clients want a hyper polished version of themselves to be narrated.
For Ceryn, she was clear on being understood in as honest a way as possible. This would be made clear at all stages from planning, supplier work poses, and especially in retouching.
CERYN'S SCH-WHAM MOOD-BOARD
Most of my clients opt to keep their moodboard switched to the secret setting on Pinterest.  Ceryn left hers open to the public.  I have been astounded by how many people from all over the world have been following us planning her shoot.  The board is still growing at a rapid rate post-shoot.
CERYN'S WOODLAND HEADSHOTS SCH-WHAM SHOOT
Shoot day was INTENSE. I was initially really conscious and quite nervy about the weather being "just right" for the all-important sunrise. Once I felt a little bit at ease with the weather conditions, I was then anxious about timing around the sunrise factor. Photographer production to coordinate everything in time and in advance of sunrise weighed heavy on my mind.
SUNRISE
We ended up arriving exactly in situ at the strike of sunrise. However, due to a multitude of technical photographer and geographical reasons I'll not detail now, we had precise sunrise within the spot of woods we were shooting at about 20mins later. I was squealing with joy and delight like a complete woodland nymph.
THE LADY
With the sunrise officially captured to my satisfaction (or thereabouts), we switched up Ceryns look and headed further into the site to the lady herself. The sun was still beautifully low and the freezing cold temperature added a certain special crispness to everything.
Ceryn comes to Northumberlandia first thing every New Year. She sets her intentions for the year ahead and looks out for her totem animal. This year she was greeted by a raven.
Wind Swept Marie scales down the side of Northumberlandia to recover my just-broken reflector.
KALI & SPARKLES
We arranged for Kali to join us for a section of the shoot so that she wouldn't have to wait around and that she could also go for a fun walk and explore in the woods after we'd caught some pictures together. Working in a repetition cycle of shooting I am so happy with these special connection captures we got.
We included some full-scale witchiness for the grand finale of Ceryn's shoot. To really set things off this ended in some fun playing around with glitter and star sparkles.
I'm just reading @miss_cmr Sch-Wham #headshots blog and now I want to shoot with @laurapcreative*
Click To Tweet
CERYN'S EDIT
Ceryn and I met up at Blakes to narrow down her images into a final workable collection.
Narrowing down images to a final selection that met the original wish list we quickly found images that would be perfect for the site, perfect for social posts and copy overlays and then we had some extra special ones for future projects coming up too.
THE RETOUCH
Remember my comment before on authenticity and retouching? I stuck to this, and on our final stars sparkle, one went in and added in some digital enhancements on the sparkly stars. I only do this type of retouching when it's the right time and place. We both agreed that given the nature of this particular shot it was most definitely the right occasion.
READ EVEN MORE ABOUT THIS SESSION
The rest of the team created a tonne of content around this sch-wham session. You can find out even more about how we all created this through this handy quick links:
STYLE
Nichola wrote up her own style to take on this session.
HAIR & MAKE UP
Nd Covered the shoot on their Instagram Story.
MY INSTA-STORY
THROUGH CERYN'S EYES
To warm up after our Sch-Wham Shoot together we all headed to nearby Snowy Owl pub to get by an open fire and warm up with some delicious soup. The folks at Snowy Owl were kind enough to allow us to film there, so Ceryn had the following to share about her experiences of the shoot.
WHAT ABOUT YOU?
If your mind has been blown to magical dust and feathers over this session, and you would like to experience something like this for yourself and your personal brand, then you need to know where to go next.
MORE INSPIRATION
You can head directly to my Gallery to see more clients results and get ideas for how you would like to shoot with me for yourself.
DOWNLOAD THE GUIDE
If you are a details kind of person, you need to know how my different services work. This is the guide you will need to download for all that jazz.